Whether you're trying watersports for the first time, or an experienced skier, buying used gear for water skiing is a great way to get out on the water without breaking your budget. However, getting the right equipment for water skiing can be daunting. Do you want one ski or two? Will they be slalom, shaped, or combo? What shape is the best? What other gear is necessary? Fear not! Here's a breakdown of everything you need to consider when buying used water skiing equipment.
What Do I Need to Water Ski?
Water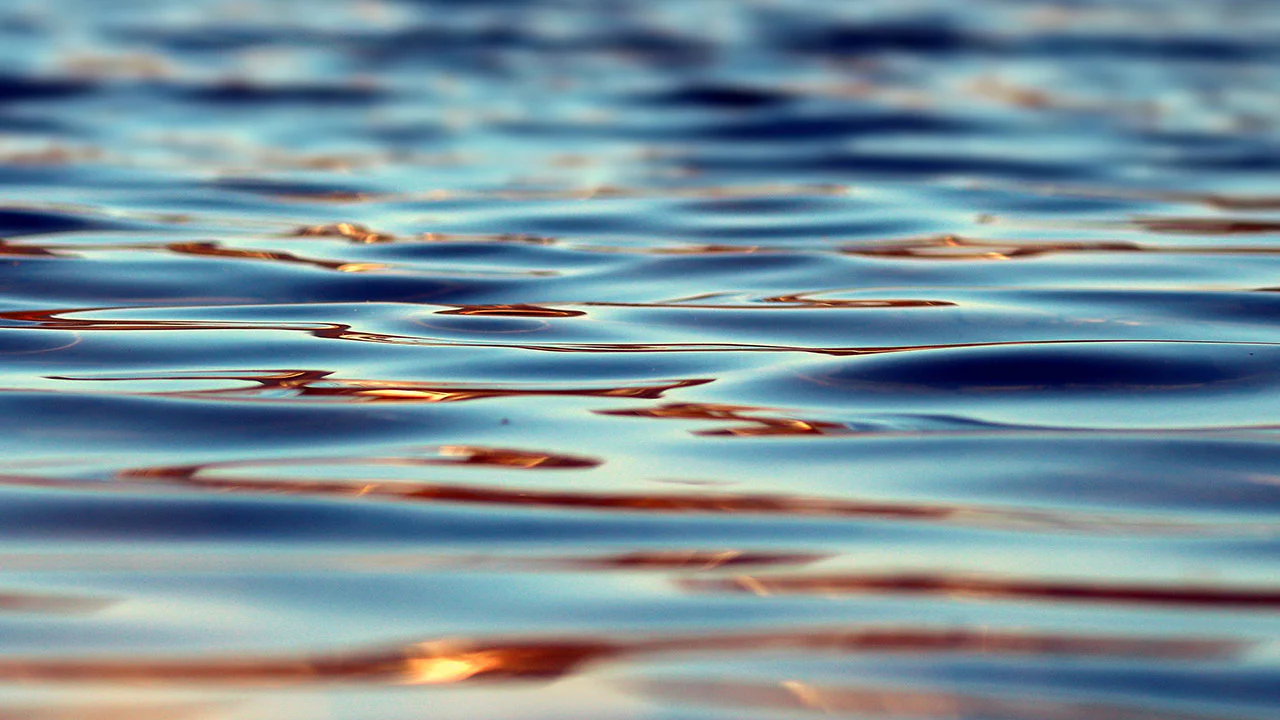 A lot of it, enough to put a boat in.

Boat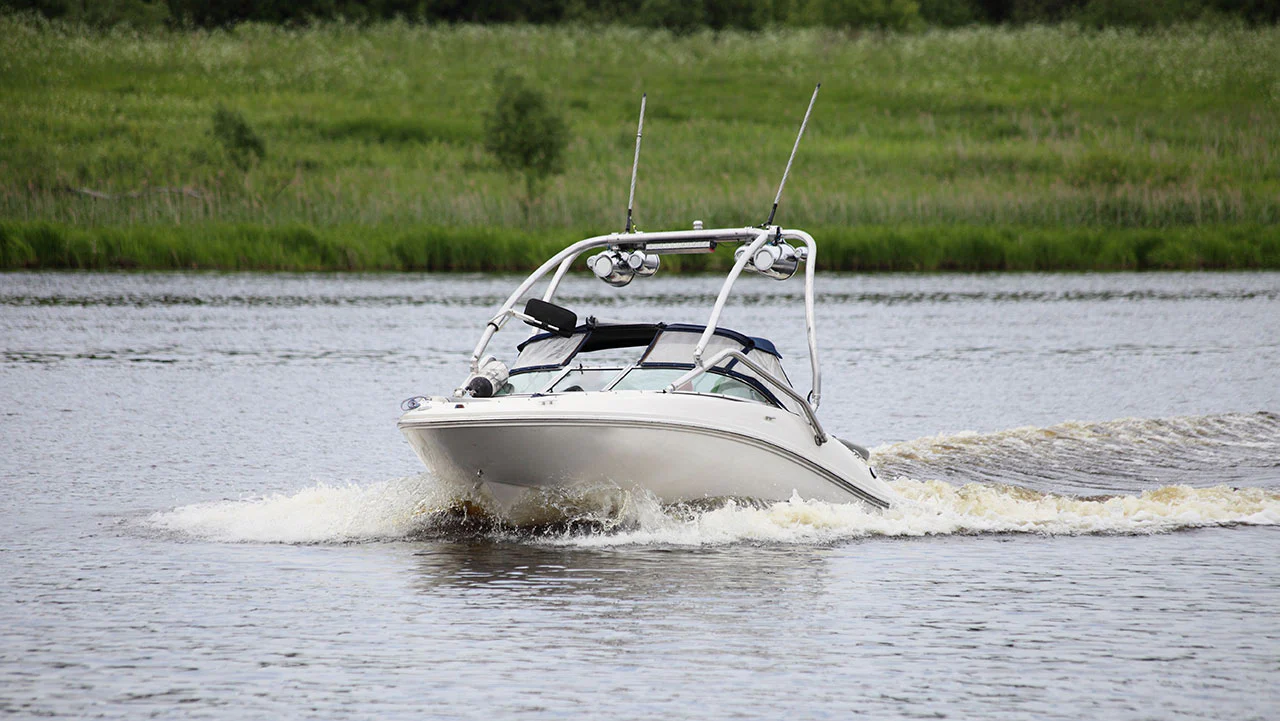 If you don't have one, they're usually available for rent!

Water Skis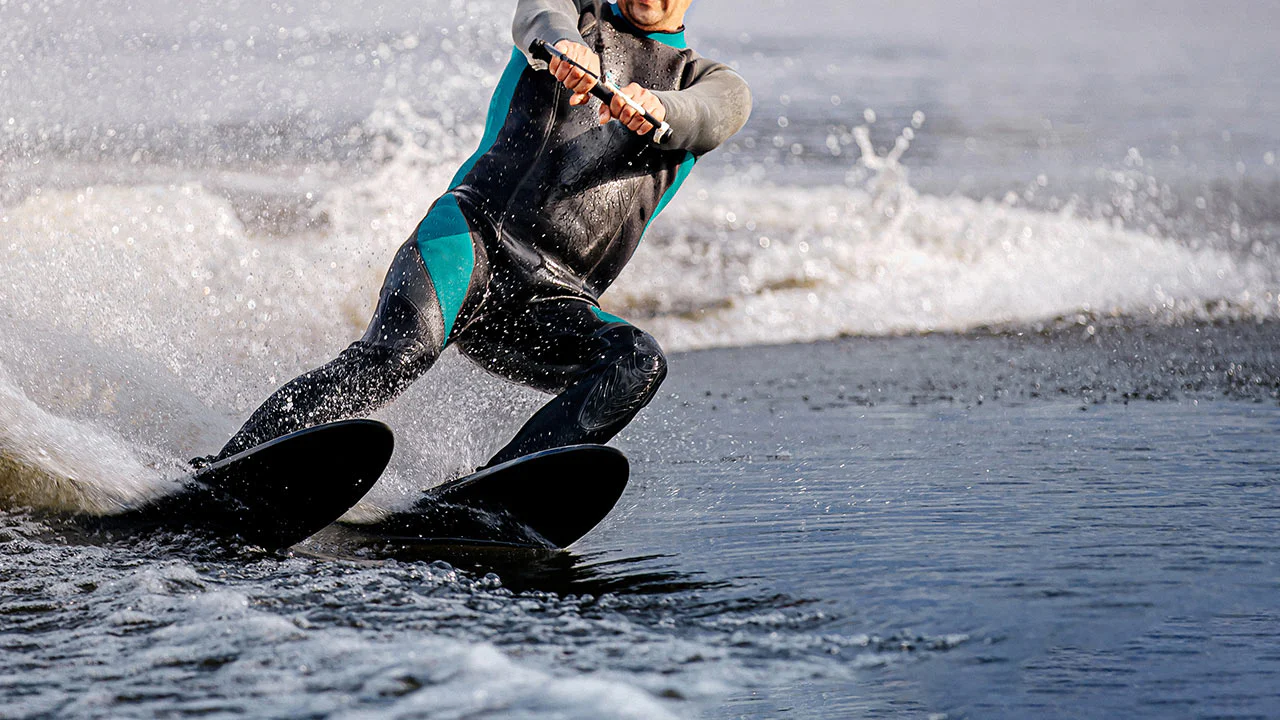 Deciding what skis you want depends on your experience. Riding on two skis maximizes your stability, while using only one allows for tighter turns, and even tricks. There are tons of types of construction styles and materials, but the most important factors when you're getting used
gear are the ski type, binding type, and size.
Shaped
Shaped skis are generally wider and shorter, providing greater stability, which is great for beginners.
Slalom
Slalom skis are wide at the front and taper toward the back. They allow for tight turns and rapid acceleration, and are favorable for experienced skiers.
Combo
Combo skis come as a pair, with two bindings on one ski, and one on the other, so that riders can choose to ride with both feet on one ski, or one foot on each.
What Size Water Skis Do I Need?
Binding size is determined by your foot size, but the size of the actual ski depends on the weight of the skier, and the speed they will be traveling. There are charts for finding the right size, but an approximate rule is that a person 150-180 pounds will want a ski around 66''-67'' long, with an inch more or less for every 15-20 pounds up or down.
Ski Binding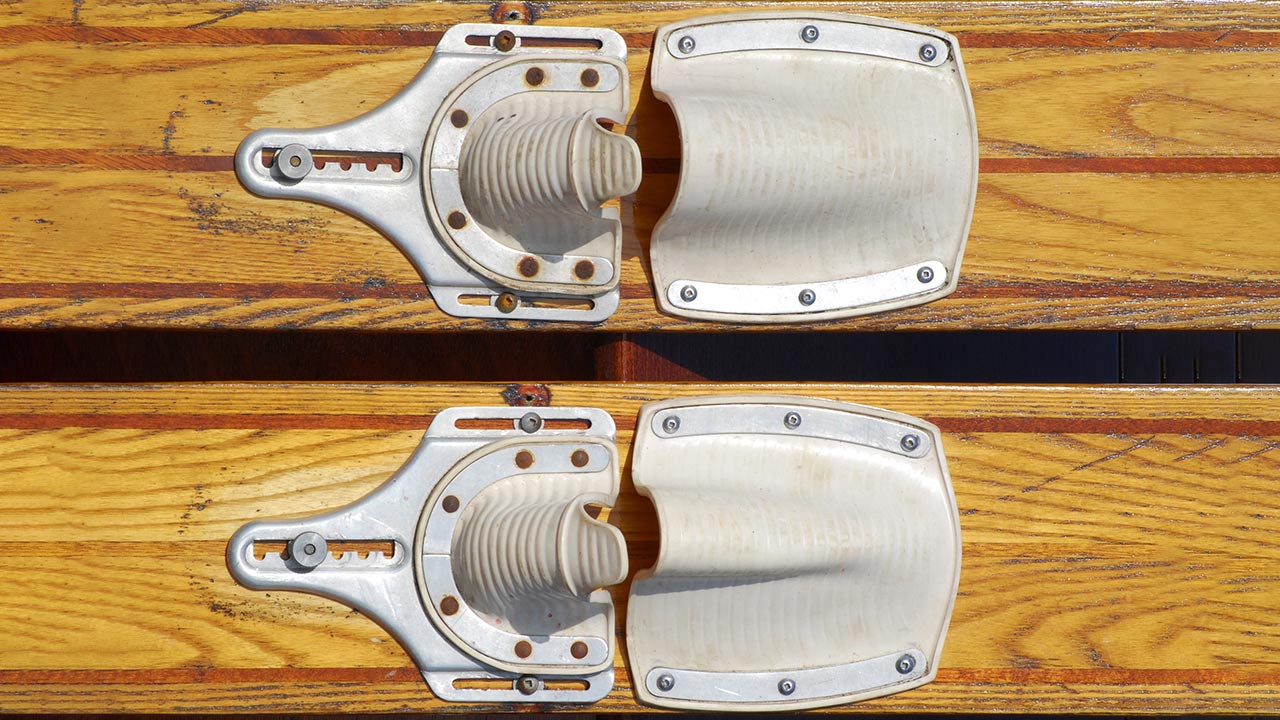 As with snow skis, these are clamps that hold your feet onto the skis but can release if you crash. If you're getting water skiing equipment to share with others, a set of combo skis with adjustable bindings will allow different riders across a range of sizes to water ski at their level. If you're shopping for individual skis, it's a good idea to prioritize a snug fit to give your feet the most control over the skis.
Tow Rope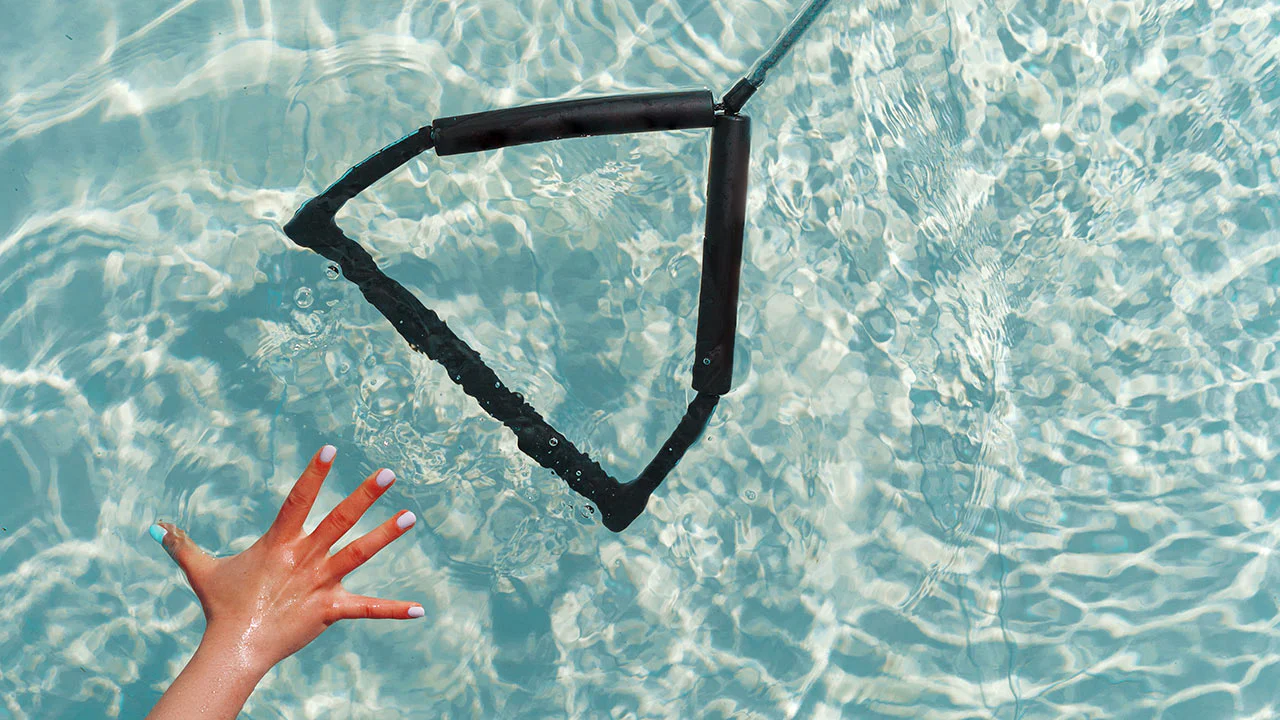 A water skiing tow rope attaches to the boat at one end, and a handle for the rider on the other. The ropes are made of buoyant, flexible materials to absorb shocks and keep the rope above water. Water skiing ropes usually run 75 feet long and can stretch an additional few feet. Any rope in good condition will work for any type of ski or rider, just be sure to fasten it securely!
Skier Down Flag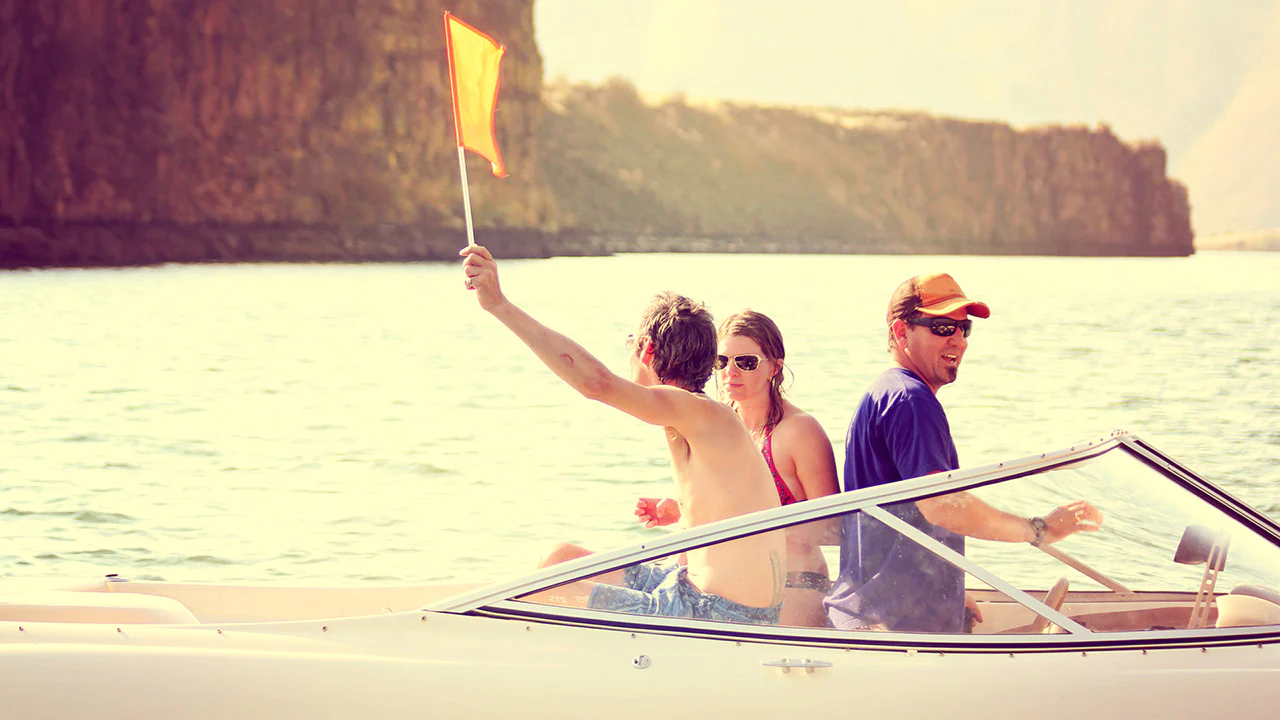 A skier down flag is an orange safety flag used to alert other boats that a water skier or water ski tow line is in the water nearby. In some states, it is required by law that the boat crew raise a skier down flag whenever a skier or line is in the water.
What Other Equipment Do I Need?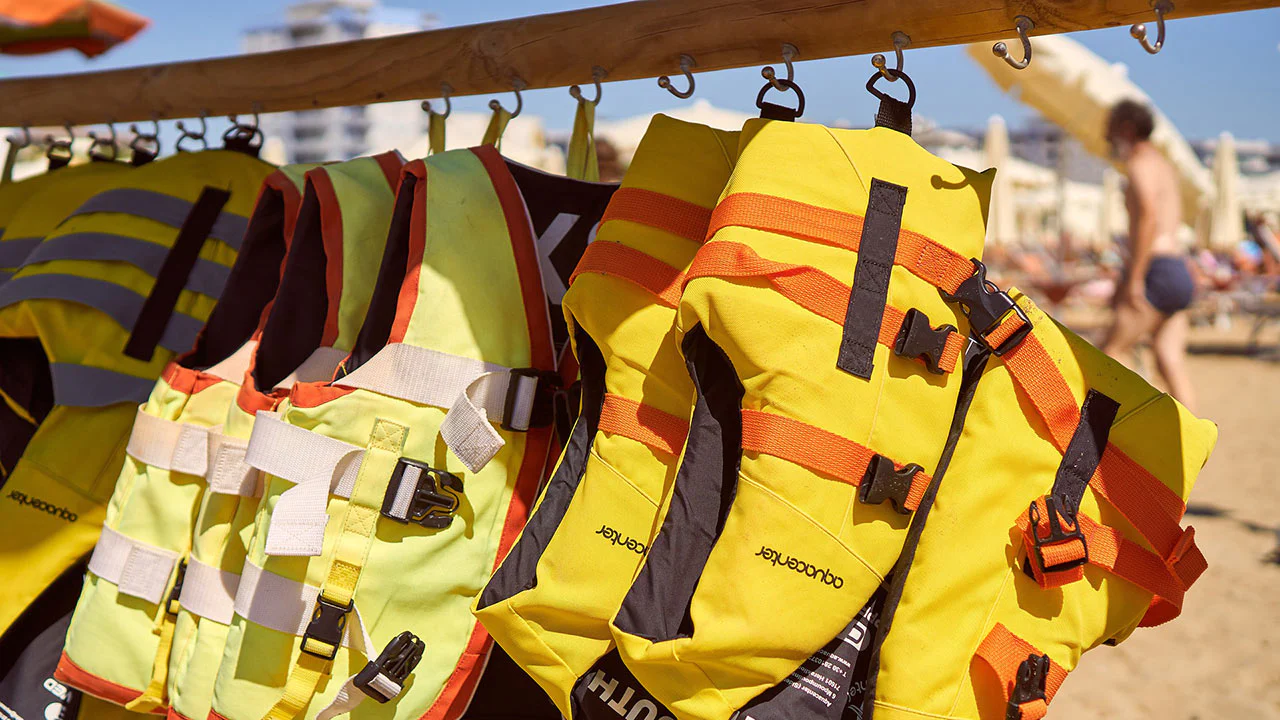 Life jackets are recommended any time you're in or on the water. Other water skiing accessories may include gloves, which can be useful for protecting your hands and keeping a good grip on the tow line when wet, and a waterproof bag to protect valuables.
Selling Used Water Skiing Gear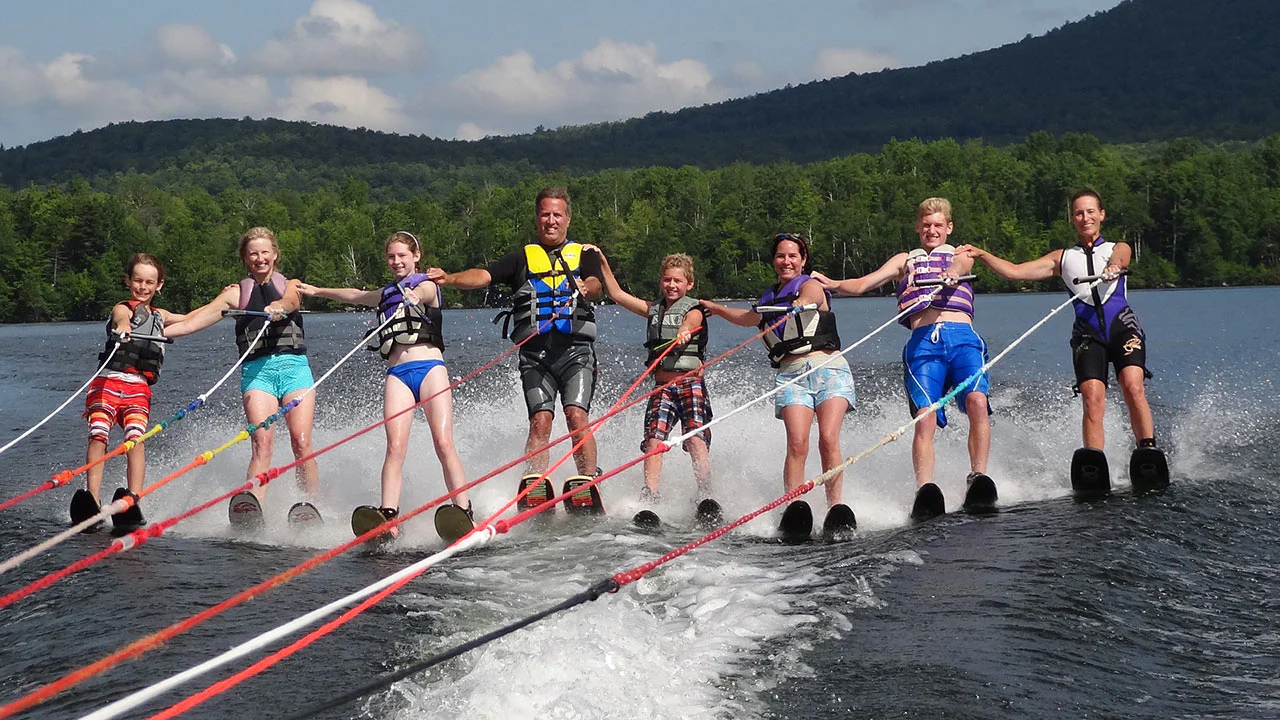 If you love water sports like water skiing, wakeboarding, or water surfing there's a good chance that you have a ton of old gear cluttering your garage. Maybe you started water sports as a kid and grew out of your old gear. You might have a kneeboard lying around that you haven't used in years. Did that weird relative give you a piece of gear for Christmas that you've never even taken out of the box?  We can help you turn that old gear into cash, or better yet gear you're actually going to use. Sell your old watersports gear here on Rerouted. That way your gear gets a new life, your garage is cleaner and you have a new toy or a little extra cash in your pocket.